"Very knowledgeable and very helpful in finding solutions for your pets needs!! Nice and attentive as well. Our many thanks. We are ecstatic with our choice for veterinary care for our dogs."
– Carlos S. (Reviewed via Google)
"This veterinarian clinic is great. They know how to handle pets regardless of their breed. Friendly and caring staff."
– Ritmo L.  (Reviewed via Google)
"Great service! They answer the phone quickly, they have a wonderful app that helps you keep track of your pets appointments. Great staff, quick service :)"
– Suzana G. (Reviewed via Google) VETERINARY SERVICES
We are a full-service medical and surgical hospital that provides complete preventative health care!
ONLINE PHARMACY
By visiting our new online store, you can now purchase your pet's preferred food, meds, and goods. OUR MOBILE APP
Keep up with your pet's health from your mobile device!
Welcome to Your Veterinarian in El Paso, TX
If you live in El Paso or the surrounding area and need a trusted veterinarian to care for your pets – look no further. Our veterinary team comprised of Dr. Jim Gearhart is a licensed Texas veterinarian treating all types of pets. Your pets' health and wellbeing are extremely important to us, and we take every possible measure to give your animals the care they deserve.
Adobe Animal Hospital and Clinic is a full-service animal hospital and welcomes pet patients in need of routine medical, surgical, and dental care. Together, Dr. Jim Gearhart has years of experience treating serious conditions and offering regular pet wellness care. Beyond first-rate pet care, we make our clinic comfortable, kid-friendly, and calm, so your pet can relax in the waiting room and look forward to meeting our El Paso veterinarian.
Pet Information
We love educating our clients! Check out our blog for helpful tips and pet information.
Online Pet Pharmacy
Our online pet pharmacy will deliver your pet's medication right to your door! You can even set up recurring deliveries.
Complete Veterinary Care in El Paso, TX
We strive to provide complete veterinary care for our patients.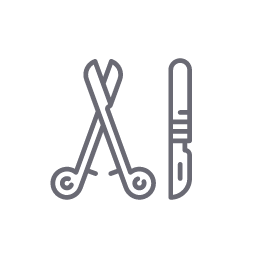 About Dr. Gearhart
Dr. Gearhart was born and raised here in the lower valley of El Paso. He graduated from Ramona Grade School, Ysleta High School, and Texas A&M University with a Bachelor of Science in Biology degree in 1970 and a Doctor of Veterinary Medicine in 1973. He has enjoyed the practice of veterinary care for all the furry family members of our clients for the last 39 years. He has two cats named Beamer and Fuzzball. His family and our pets are his greatest pleasure.
Your feedback means so much to us. Thank you for allowing us to care for your pets.
"Love taking my dog here. They are quick, friendly, and professional. They have taken really good care of my German Shepard. Highly recommend."
– Alejandra J.
"Couldn't have been better! Very detailed feedback as well as answered all of my additional questions and concerns. Friendly staff and their love for animals shows!"
– Gabby B.
"It was my first time here and they treated my dog and I with so much kindness! I would definitely recommend Adobe Animal Hospital!"
– Savannah B.